American Airlines cracks down on trip hoarding & selling among flight attendants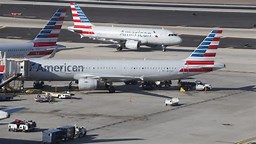 good news and bad news for domestic air travelers
Some American Airlines flight attendants have turned into hoarders.
But not the kind that keep too much stuff in their homes. This is the hoarding of "trip bids" that American Airlines management wants to put an end to as soon as possible.
Bidding for flights that FAs work is a core part of the ritual of being a flight attendant at American and every other U.S.-based airline.
In the airline world, the more senior a flight attendant, the better that FA's chances of securing prime flights to work. Choice long-haul international flights to Europe, Asia and South America are typically the most prized flights in the American Airlines route system. American counts Philadelphia International Airport as its trans-Atlantic hub and controls about 73 percent of PHL's traffic.
The more-senior flight attendants, some of whom have worked for the world's largest carrier for decades, are best positioned — because of their seniority — to get those flights.
But some senior flight attendants are hoarding those prime international flight assignments and selling them to junior flight attendants who otherwise might have to wait years — or decades — to fly those routes through the normal flight bidding process.
Sources said this hoarding and selling of prime trips by senior flight attendants also makes it difficult for mid-seniority flight attendants to get the same crack at those trips that they would typically get if hoarding wasn't happening.
The going price for trips being sold can vary depending on a trip's desirability, but an average price might be around $200.